Olathe, Kan., March 18, 2020 – ELIAS Animal Health, a clinical stage development company advancing novel treatments for cancer in companion animals, announces the appointment of Tammy Ham to its Board of Directors. Ms. Ham is President of BioNOVUS Innovations LLC, a Kansas City-based firm committed to investing in individuals and organizations who are transforming healthcare, and Chief Executive Officer of CicloMed LLC, a developmental-stage pharmaceutical company focusing on unmet needs in human oncology.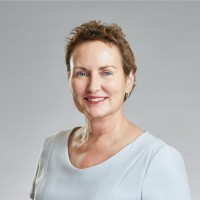 "Tammy Ham is an established leader in the healthcare field and a fantastic addition to the ELIAS Board of Directors," said Tammie Wahaus, CEO of ELIAS. "Her experience in leading the development of pharmaceutical products will prove invaluable as we work toward licensure of our canine cancer immunotherapy."
"I am excited to join the ELIAS Board of Directors and to be part of our region's vibrant animal health community," said Ms. Ham. "I am impressed with the progress the ELIAS team has made so far and look forward to the upcoming clinical trials of the company's innovative therapy."
Prior to CicloMed, Ms. Ham served as Principal, Ambulatory Surgery Assistance, and President of Nueterra Healthcare International. She currently serves on the Board of Directors for Smart Diagnostics Systems and Operation Breakthrough.
About ELIAS Animal Health
Based in Olathe, Kan., ELIAS Animal Health is a medical biotechnology company advancing its novel targeted T cell-based immunotherapies for the treatment of canine cancers. The ELIAS cancer immunotherapy is being distributed to veterinarians under 9 CFR 103.3 as an experimental product. The company's novel therapeutic approach offers the promise of improved clinical outcomes and the potential for fundamentally changing the way cancer is treated. For more information, please visit www.eliasanimalhealth.com.