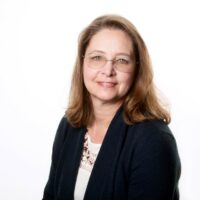 Tammie Wahaus – As Founder, Chief Executive Officer and Board Chair, Ms. Wahaus has led the strategic planning, business development, manufacturing, regulatory and clinical trial activities of the company since 2014. Ms. Wahaus has more than 25 years of experience serving in key leadership roles in public and private companies. She joined TVAX Biomedical (an affiliate) in 2012 as Chief Financial Officer and was responsible for developing the animal health business strategy which was then spun off as ELIAS Animal Health. Previously, Ms. Wahaus was an audit partner and national office advisor with Ernst & Young LLP serving both Fortune 500 public companies and small to medium-sized private companies. She also served as Global Controller and Principal Accounting Officer for a public company, where she oversaw the global accounting and reporting operations across four continents including the integration of two international acquisitions totaling over $7 billion in assets and implemented Six Sigma Quality process management systems across the global finance operations. She is a graduate of Kansas State University (BS, Business Administration, Accounting) and serves as an advisory board member for the KSU College of Business.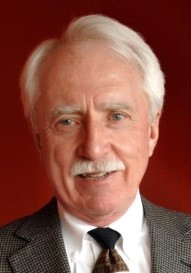 Gary Wood, PhD – As Chief Scientific Officer, Dr. Wood brings an extensive background in immunology and the company's cancer immunotherapy technology. Dr. Wood is the inventor and principal developer of the company's T cell-based immunotherapy that is being advanced for humans by TVAX Biomedical and for veterinary patients by ELIAS. He is the Founder and Board Chair of TVAX Biomedical. Dr. Wood guided the development of TVAX Immunotherapy from concept through its most recent human clinical trials. Dr. Wood organized and coordinated the Phase 1/2 clinical trials performed at University of Kansas Medical Center and at Wayne State University and managed the scientific/clinical teams that performed the trials. Dr. Wood was Professor of Pathology, Director of the Diagnostic Immunology Laboratory and Director of the Cancer Immunotherapy Laboratory at KU Medical Center. Dr. Wood also was Professor of Medicine and Director of the Cancer Immunotherapy Laboratory at Wayne State University. Dr. Wood has a BA from Kalamazoo College and a PhD from the State University of New York at Buffalo.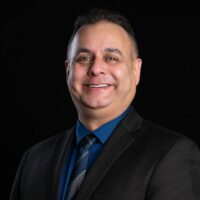 Noe Reyes, DVM – As Chief Medical Officer and a member of our scientific advisory board, Dr. Reyes brings extensive experience as both a veterinarian and animal health researcher. He oversees the design and conduct of the company's clinical trials and is the company's medical liaison to veterinarians and veterinary oncologists. Previously, Dr. Reyes has served as medical director for Kindred Biosciences, a development-stage veterinary biopharmaceutical company, and in scientific positions with Achaogen and Theravance Biopharma, as well as the United States Army Veterinary Corps, where he was responsible for the medical care of military working dogs and equine at installations in California and Texas. Dr. Reyes is a graduate of the University of California, Davis (BS, DVM).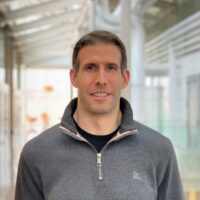 Evan Courtemanche – As Vice President of Manufacturing, Mr. Courtemanche brings more than 15 years of experience running and managing commercial biologic and pharmaceutical manufacturing operations and supply chains in both FDA and USDA-regulated environments. He currently oversees ELIAS Animal Health's biologics manufacturing facility and serves as a regulatory liaison to the USDA Center for Veterinary Biologics. Previously, Mr. Courtemanche served as the Senior Director of Manufacturing and Site Head for Aratana Therapeutics overseeing in-house manufacture of USDA monoclonal antibody products and multiple supply chains for third-party manufactured FDA small molecule products. Mr. Courtemanche is a graduate of Pennsylvania State University (BS, Biology) and Northeastern University (MS, Biotechnology).