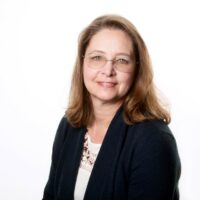 Tammie Wahaus is Founder, Chief Executive Officer and Board Chair. Ms. Wahaus has led the strategic planning, business development, manufacturing, regulatory and clinical trial activities of the company since 2014. Ms. Wahaus has more than 25 years of experience serving in key leadership roles in public and private companies. She joined TVAX Biomedical (an affiliate) in 2012 as Chief Financial Officer and was responsible for developing the animal health business strategy which was then spun off as ELIAS Animal Health. Previously, Ms. Wahaus was an audit partner and national office advisor with Ernst & Young LLP serving both Fortune 500 public companies and small to medium-sized private companies. She also served as Global Controller and Principal Accounting Officer for a public company, where she oversaw the global accounting and reporting operations across four continents including the integration of two international acquisitions totaling over $7 billion in assets and implemented Six Sigma Quality process management systems across the global finance operations. She has a BS in Business Administration from Kansas State University and serves as an advisory board member for the KSU College of Business.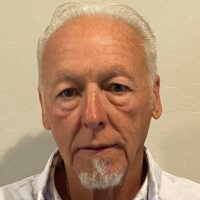 Chuck Burton is Chief Operating Officer of Nations Holding Company and President of Foreclosure Management Company. He designed and implemented strategic business plans leading to substantial revenue and profit growth for the company. He has developed both the structure and the team required to guide the company through the turbulence and uncertainty of the real estate market. As COO of Nations Holding Company, Chuck has shaped a business environment where growth and development flourish for more than 20 businesses. He has served on Children's Mercy Hospital Board of Volunteers and is a regular volunteer at Children's Mercy Hospital and Johnson County Mental Health.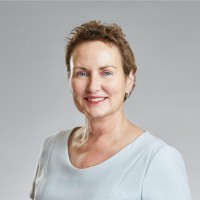 Tammy Ham is President of BioNOVUS Innovations LLC, a Kansas City-based firm committed to investing in individuals and organizations who are transforming healthcare, and Chief Executive Officer of CicloMed LLC, a developmental-stage pharmaceutical company focusing on unmet needs in human oncology. Prior to CicloMed, she served as Principal, Ambulatory Surgery Assistance, and President of Nueterra Healthcare International. Ms. Ham also currently serves on the Board of Directors for Smart Diagnostics Systems and Operation Breakthrough.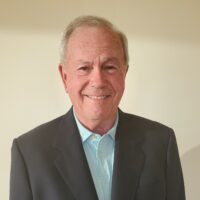 Larry Maddox has been in the private equity industry since 1972 beginning with MorAmerica Capital Corporation, a Federally licensed Small Business Investment Company. He is one of the founding general partners for three Allsop Venture Partners ("AVP") private equity partnerships beginning in 1981. During his tenure, AVP invested $105 million in 78 companies which returned over $430 million. Since that time, Mr. Maddox has continued to invest in more than 30 companies and has served on the board of directors in 10 of those companies. He received a BS in Industrial Engineering from Texas Tech University and a MS in Business Administration from the University of Iowa.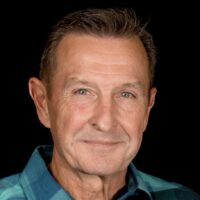 Mark Patterson, animal health industry consultant and president (retired) of Abaxis Veterinary Reference Laboratories, AVRL, has over 30 years' experience in the laboratory business, both human and veterinary. He joined AVRL in February 2011 with the mission of building and commercializing the business into a full-service veterinary reference laboratory on a national scale. Previously, Mr. Patterson was president and co-founder of Heritage Labs, LLC, a CAP certified laboratory as well as an FDA registered medical device manufacturer; and was Executive Vice President of Sales & Marketing and the Executive Vice President of Business Development for LabOne, also serving on the Board of Directors of LabOne's Canadian subsidiary. Mr. Patterson has a BA in Biology from Furman University in Greenville, SC.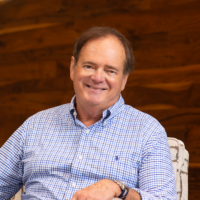 Chuck Stephens is founder and president of Stephens & Associates (S&A). Founded in 1980, S&A is a branding company focused exclusively on building brands that improve the lives of humans and animals. Under Chuck's leadership, S&A has been behind some of the most iconic animal health brand launches in history. Chuck was an original founding member of Banfield Pet Hospitals and has been honored as "Marketer of the Year" by Business Marketing Association (BMA). He serves on the Board of Trustees of the Morris Animal Foundation and is a "Distinguished Alumnus" and graduate of Kansas State University (Bachelor of Science, Agricultural Journalism).

Kip Wiggins, J.D., is a retired partner of Stinson Leonard Street, LLP. He was a past vice chair of the firm's finance division and a past chair of its venture capital and private equity capital practice group. Since 1975, his practice emphasis was finance, mergers and acquisitions, venture capital, private equity, angel investments and emerging businesses. He is an active member of Mid-America Angels, having made nearly 20 investments in emerging businesses, and a member of the Investment Committee of Leawood VC Fund I LP. Kip is a graduate of the University of Missouri-Columbia (BS, Finance and Banking) and the University of Missouri-Kansas City School of Law (JD).