More Than a Cancer Vaccine
The ELIAS Cancer Immunotherapy (ECI®), an autologous prescription product, is the only combination adoptive cell therapy treatment available in veterinary medicine. ECI® is distinct from other cancer immunotherapies because of its dual approach to treatment: it brings together the power of a personalized cancer vaccination and activated "killer" T cell therapy to trigger the patient's own immune system to attack cancer cells. Our immunotherapy enables hospitals like yours to:
Extend hope for families of pets with cancer
Make a measurable difference for your patients
Help improve outcomes with minimal adverse side effects
Roscoe: Apparent Disease Regression
Roscoe was diagnosed with osteosarcoma at age 6 in May 2017 and received ECI® treatment following amputation. Several months later, a distant subcutaneous OSA metastasis was discovered, which then resolved without further medical intervention. This suggests that Roscoe's immune system, boosted by ECI® , remained active against the cancer for a sustained length of time.
"The people at ELIAS Animal Health are my heroes. Roscoe is living a normal life and won't die of cancer, and for that I will be eternally grateful."
Our approach is simple: Every patient is unique. Every cancer is unique.

Therefore, cancer therapy itself must be unique.
Cancer is incredibly complex and difficult to treat, which makes the development and delivery of
effective treatments a challenge. The ECI® platform offers a new approach that could
change the way you treat cancer in your clinic.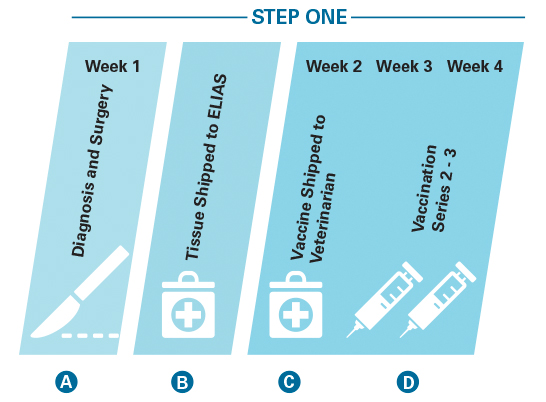 Step One: Personalized vaccine stimulates a cancer-specific immune response.
A. Cancer tissue is surgically removed by the veterinarian.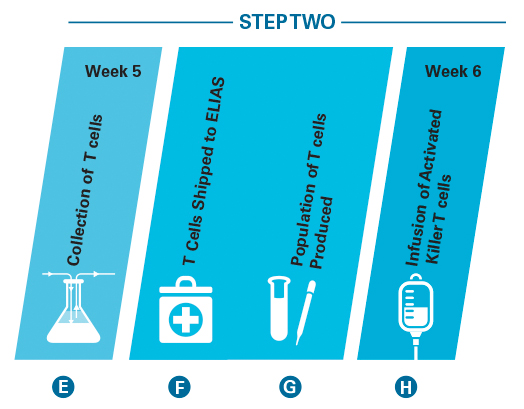 Step Two: T Cell Harvest and Reinfusion.
E. Two weeks following step one, the veterinary oncologist uses apheresis to harvest the population of cancer-specific T cells generated by the vaccination.
F. These T cells are shipped to ELIAS for processing.
G. A proprietary, patented process is used to produce an activated, blood-derived population of T cells functionally empowered and numerically expanded.
H. This tumor-specific population of killer T cells is returned to the veterinarian for intravenous administration.
More than 50 dogs have been treated with ECI® in clinical trials, and the results are more than just promising – they're inspiring. Patients aren't just surviving, they're thriving. Families have gained more time with their beloved companions, who are enjoying a better quality of life.
"Ruby was diagnosed with osteosarcoma in December 2016 after we noticed she was favoring her back left leg. Ruby's veterinarian at the University of Missouri told us about the ELIAS trial and it was an obvious YES. Her care team told us Ruby tolerated the treatments well, although she was an escape artist getting out of the cone!
Today, Ruby is alive and thriving. She turned 12 in August 2020 and has more energy now than ever before. She loves to run, chase birds and rabbits, and going on walks. We recently moved from MO to MI and when it snows (which is often), she loves running in it. Ruby is a gem and we are so happy these years with her have been extended."
–Kristen C.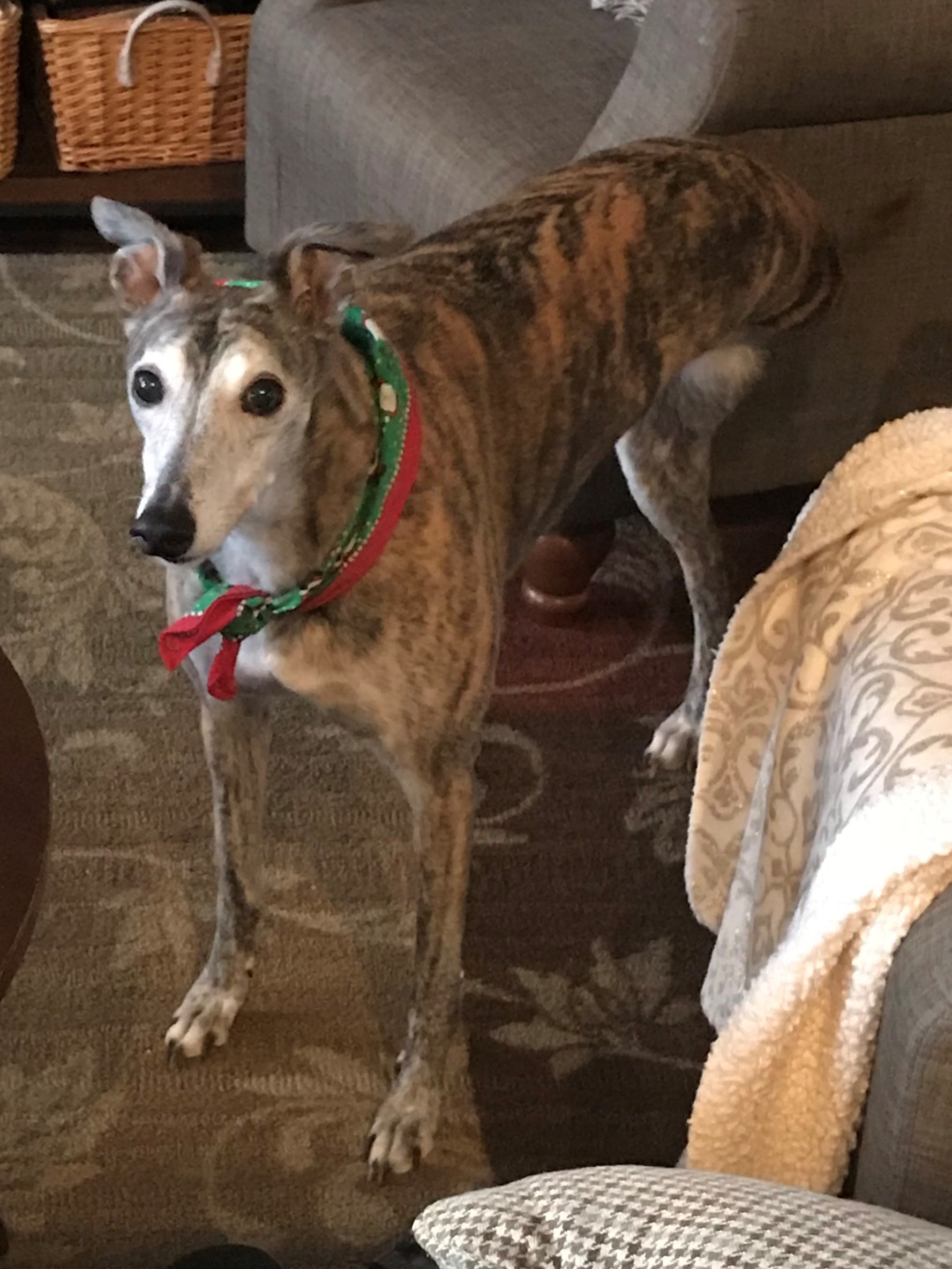 "I really think that there is strong evidence that the ELIAS procedure benefited these dogs, substantially
and on average, based on that median survival. I will also point out that every single piece of the ELIAS
immunotherapy process is extremely well supported in the scientific literature across multiple species."
"There's going to be a never-ending irreversible limitation of what autologous vaccine alone can do, which is why I'm attracted to the ECI® product because of the activated T cell component. I don't think that any of
these products or autologous vaccines that are out there today are that much different or are going to offer that much significant difference. Whereas I think ECI® has some clear improvements and should
result in better results and better outcomes."
"The T cell expansion is a huge component that, to my knowledge, none of the other autologous products
are even trying to replicate."