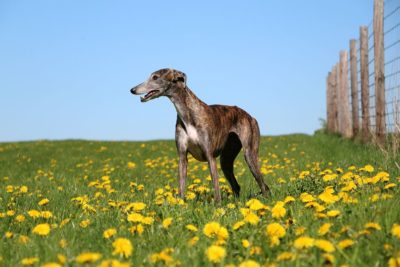 Olathe, Kan., May 28, 2020 – ELIAS Animal Health, a clinical stage development company advancing novel treatments for cancer in companion animals, today announced the initiation of a follow-up study to pursue licensure of the ELIAS cancer immunotherapy (ECI®) treatment combined with surgery as an alternative to chemotherapy for dogs diagnosed with osteosarcoma, a deadly form of bone cancer. In a preliminary clinical study, the median survival time was 415 days, compared to 270-300 days for traditional chemotherapy treatments, suggesting that ECI holds the potential to significantly improve survival times and quality of life for the canine patient.
This clinical trial will enroll dogs that have been diagnosed with osteosarcoma, but have not yet been treated for their cancer. It will be a two-arm study with a 1:1 randomization comparing ECI and carboplatin, a type of chemotherapy. ELIAS is providing financial assistance that will substantially cover costs of participation and treatment in the trial. A list of participating sites can be found on the website.
ECI is a form of immunotherapy that involves treating the patient with its own cancer-specific "killer" T cells. Following surgery, patients will be randomized into one of two cohorts: one cohort will receive the experimental immunotherapy, while the other cohort will receive standard of care chemotherapy (carboplatin).
The objective of this clinical trial is to evaluate the efficacy and safety of the ECI immunotherapy compared to current standard of care carboplatin chemotherapy.
Earlier this year TVAX Biomedical, our human health collaborator, received FDA Fast Track designation to evaluate this immunotherapy approach as a cancer treatment in humans. Results from ELIAS's initial clinical trial in dogs provided a key component of the dataset used to achieve this important designation.
"According to the National Canine Cancer Foundation, osteosarcoma is the most common bone cancer in dogs," said Tammie Wahaus, chief executive officer, ELIAS Animal Health. "We are excited to announce the launch of this clinical trial to evaluate our personalized approach to treating canine osteosarcoma in a larger population of dogs."
Veterinarians interested in more information on the clinical program, please visit www.eliasanimalhealth.com or contact ELIAS at clinicaltrials@eliasah.com. Interested investors may contact info@eliasah.com.
About ELIAS Animal Health
Based in Olathe, Kan., ELIAS Animal Health is a medical biotechnology company advancing its novel targeted T cell-based immunotherapies for the treatment of canine cancers. In addition to the clinical trial, the ELIAS cancer immunotherapy is being distributed to veterinarians commercially under 9 CFR 103.3 as an experimental autologous prescription product. The company's novel therapeutic approach offers the promise of improved clinical outcomes and the potential for fundamentally changing the way cancer is treated. For more information, visit www.eliasanimalhealth.com.