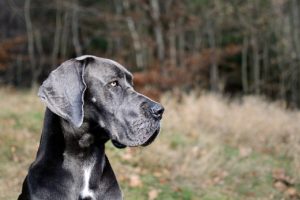 Results of a clinical study of the ELIAS cancer immunotherapy (ECI®) protocol demonstrated that the administration of an autologous cancer cell vaccination, adoptive T cell transfer, and interleukin‐2 resulted in long‐term survival for dogs with osteosarcoma, a deadly form of bone cancer. The article, published in the Journal of Veterinary Internal Medicine by researchers from the University of Missouri, describes the 14-dog single-arm prospective study and discusses the results.
The objective of the study was to evaluate the hypothesis that dogs could be treated safely with the ECI protocol, which includes administration of ex vivo activated T cells, and experience survival times twice that of amputation alone. Median survival time for dogs in the study was 415 days, with one dog developing metastasis then experiencing spontaneous complete remission.
In May, ELIAS Animal Health announced the initiation of a follow-up study to pursue licensure of ECI treatment combined with surgery as an alternative to chemotherapy for dogs diagnosed with osteosarcoma.
Founded on the principle of translational medicine, the ECI technology is also being applied by ELIAS' development partner, TVAX Biomedical, for glioblastoma multiforme (GBM) in humans.
About ELIAS Animal Health
Based in Olathe, Kan., ELIAS Animal Health is a medical biotechnology company advancing its novel targeted T cell-based immunotherapies for the treatment of canine cancers. The ELIAS cancer immunotherapy is being distributed to veterinarians under 9 CFR 103.3 as an experimental product. The company's novel therapeutic approach offers the prospect of improved clinical outcomes and the potential for fundamentally changing the way cancer is treated. For more information, visit www.eliasanimalhealth.com.