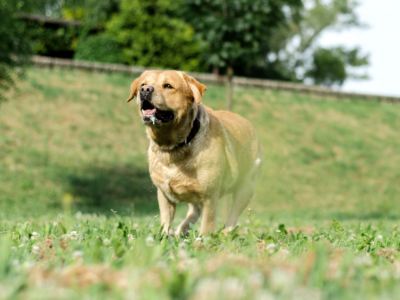 January is One Health Awareness Month, which recognizes and promotes the "interconnectedness of the health of people, animals, and the environment." (Forbes.) 
ELIAS Animal Health was founded to apply the progress that has been made in fighting human cancers in the veterinary space, and then share the findings with our human health counterparts. We follow a collaborative, interdisciplinary approach, aligned with the One Health philosophy about the connections and correlations between the health of people, animals, and the environment.
Human and canine cancers share similarities, so research on either side can impact and support the other:
TVAX Biomedical

is launching a glioblastoma study in the near future. ELIAS' origins came from the early work and research conducted by TVAX. 

TVAX and Genelux Corporation, a clinical stage immunotherapy company focused on developing oncolytic virus therapies for humans, have formed a joint venture known as

V2ACT Therapeutics™, LLC

that will focus on the development of V2ACT, a "proprietary immuno-oncology modality composed of Olvi-Vec (oncolytic immunotherapy) and V-ACT (vaccine-enhanced adoptive cell therapy.)" 

ELIAS has in-licensed Genelux's V-VET1

, a vaccinia viral strain that selectively replicates in cancer cells causing cell death (apoptosis), and is planning clinical trials to evaluate and develop V-VET1 as a potential new immunotherapy option for veterinary cancer patients. 
Funding is needed to fuel research
All potential cancer treatments—for humans and animals—must undergo rigorous, costly trials to obtain reliable information on its safety and effectiveness. All this carries a big price tag to study a single treatment but it is so important for patient safety. The cost of a clinical trial varies greatly by disease, by treatment, and by species. For example, a human trial may cost 10x or more than that of a similar trial conducted for dogs with the same naturally occurring disease. 
Given the high cost of bringing new therapeutics to market, it simply makes sense to take the knowledge learned from trials performed to treat naturally occurring diseases in companion animals, such as dogs, to achieve two important goals: 1) bring new products to the veterinary market and 2) help advance new products for those same medical conditions in humans.
Why does it cost so much to run a clinical trial?
In addition to the treatment, supportive care, and any related surgeries, clinicals trials collect details that will enable researchers to evaluate the potential medical benefits of the therapy. 
The overall cost of a clinical trial  includes the price of obtaining or manufacturing the treatment, medical facility costs to treat the patient and record critical data, electronic data systems to house the data, data auditors to monitor the accuracy and timeliness of data collected, statisticians to analyze the results, and more. 
Armed with all of this information, we're able to evaluate how the treatment affects each patient individually and as a group, and potentially determine why some patients experience a more robust immune response than others. 
Why is One Health important?
Leveraging therapeutics that have translational capabilities across species and cancer types can help speed important new solutions for difficult-to-treat diseases because much of our research and findings can be applied to the human side, and vice-versa. The intersection of health for people, animals, and the environment is where we can start building a stronger, healthier future for all.