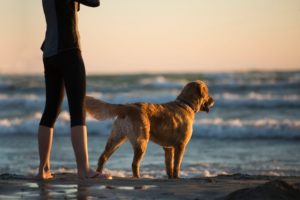 Immunotherapy treatments are a hot topic in the area of treating human malignancies, which begs the question in the minds of many pet owners whose dogs or cats are diagnosed with cancer: where are these therapies for the four-legged members of the family? There are several barriers to making immunotherapies available in the veterinary space. However, a recent article in Veterinary Practice News by Hans Klingemann, MD, PhD, details some of these challenges and highlights the work being done by ELIAS Animal Health to overcome such barriers.
"While patient survival outcomes using traditional cancer therapies such as chemotherapy and radiation have not significantly changed in the past couple of decades, they still remain the proven standard of care used by veterinary oncologists," said Noe Reyes, Chief Medical Officer for ELIAS. "There is a significant unmet need for safer and more effective therapies to treat cancer. Immunotherapies, including adoptive T cell therapies such as ECI®, can begin addressing those oncological unmet needs."
That's why we're excited about the ECI® treatment option. In other species – including humans – this protocol has demonstrated improvements in patient survival times. Preliminary results from our canine osteosarcoma clinical trial were reported last fall at the Veterinary Cancer Society meeting with a Median Survival Time of 415 days, compared to 307 days for those receiving standard-of-care amputation and chemotherapy (Phillips, 2009).
Our Autologous Prescription Product, ECI®, is a patented vaccine-primed adoptive cell therapy targeting the patient's specific cancer:
This personalized treatment is administered over 6-8 weeks, and starts with surgery to collect cancer tissue and the associated cancer cells
A series of autologous cancer cell vaccinations are administered to prime the immune system (T cells) to recognize the cancer antigens
Vaccine-primed T cells are collected by apheresis for ex vivo expansion and activation
An infusion of activated killer T cells is administered to kill cancer cells, including cancer stem cells
Significantly, ECI® is a platform technology, which means it can potentially help to treat any cancer type where cancer tissue can be obtained.