Olathe, Kan., June 8, 2020 – ELIAS Animal Health, a clinical stage development company advancing novel treatments for cancer in companion animals, announces the appointment of Brian Andresen, DVM as Vice President of Sales & Marketing. Dr. Andresen brings an extensive sales and marketing background to the company, including the development, commercialization, launch, and leadership of animal health, human pharmaceutical, and biopharmaceutical brands.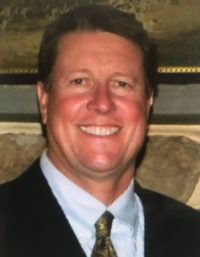 "With experience in both veterinary science and sales and marketing, Brian brings a unique and well-rounded perspective of the animal health products market," said ELIAS CEO, Tammie Wahaus. "I am thrilled to add Brian to this team as we launch a new clinical study this summer as well as continue to pursue licensure of our immunotherapy."
"I am excited to join ELIAS and the journey toward bringing our innovative therapy to more pets in the fight against cancer," said Dr. Andresen.
Most recently, Dr. Andresen led new product launch planning and execution for The Medicines Company and preclinical commercial development for Synthetic Biologics (biopharma). His animal health leadership includes positions at Pfizer, Bayer, and Hills Pet Nutrition. He is a member of American Association of Industry Veterinarians.
About ELIAS Animal Health
Based in Olathe, Kan., ELIAS Animal Health is a medical biotechnology company advancing its novel targeted T cell-based immunotherapies for the treatment of canine cancers. The ELIAS cancer immunotherapy is being distributed to veterinarians under 9 CFR 103.3 as an experimental product. The company's novel therapeutic approach offers the promise of improved clinical outcomes and the potential for fundamentally changing the way cancer is treated. For more information, please visit www.eliasanimalhealth.com.